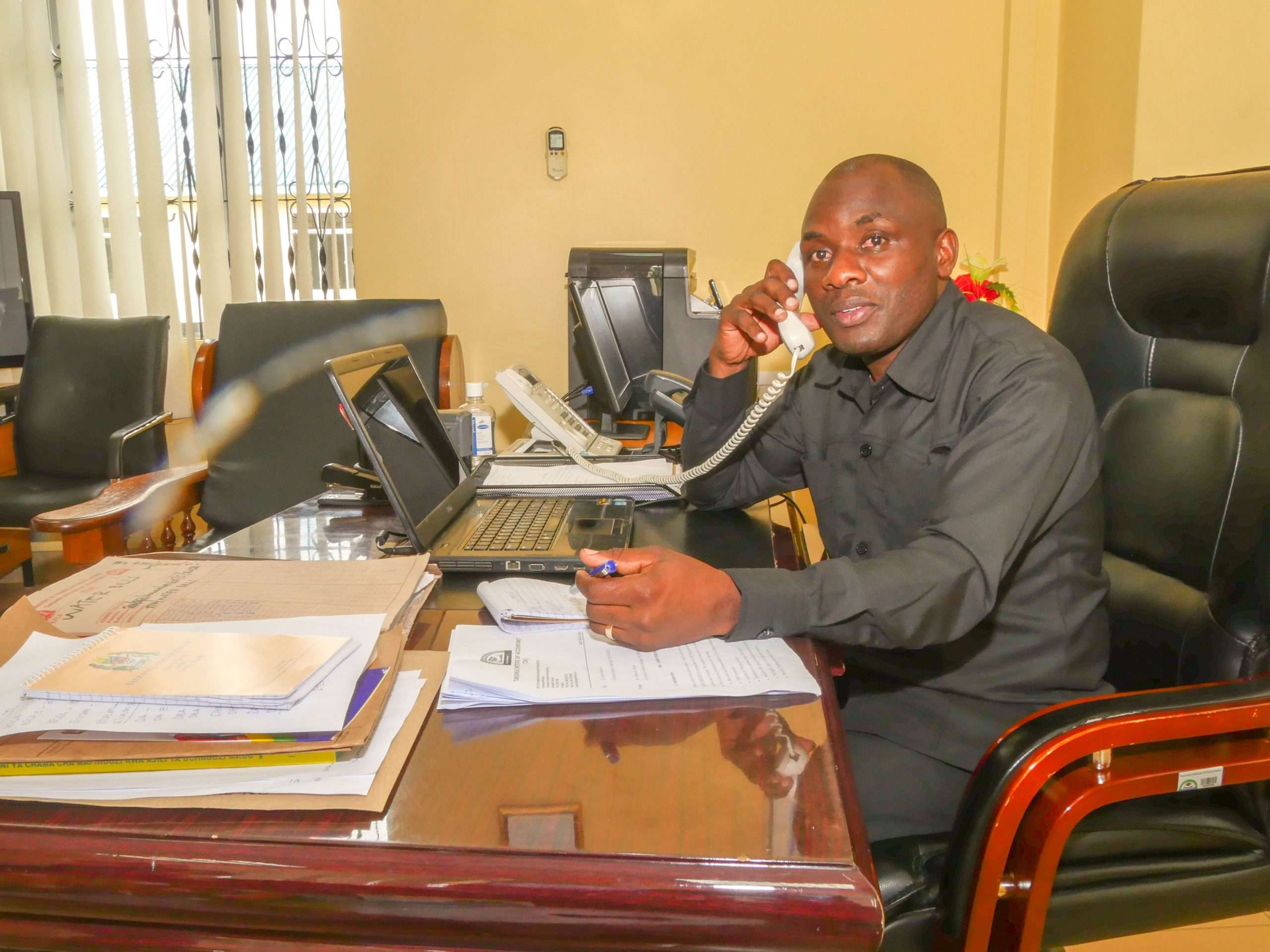 TIA - Singida Campus Manager,Dr. James Mrema in his office at Singida Region in Tanzania
Tanzania Institute of Accountancy – Singida Campus is one of the Six (6) campuses of the Tanzania Institute of Accountancy (TIA). The Campus was established in 1974. It is located in the Tanzania Central Zone by Dodoma which is the Capital City of Tanzania. Other neighboring regions are Manyara, Arusha, Tabora and Shinyanga.
The Campus offers a wider range of programmes from Certificates to Bachelor Degree levels with varieties of courses. Campus follows Competence Based Education Training (CBET) curricula. This enables students to acquire necessary skills for professionalism and career development in different areas of specialization. TIA Singida Campus is a better choice for you. It is a lively place that has good climatic condition surrounded by greenish environment that makes learning and studying environment conducive. It has students from a wide range of backgrounds and adequate lecturers of different disciplines. Those who have studied at this Campus have never regretted rather they have remained loyal and often recommend others to choose TIA Singida Campus as better place. There are number of reasons why should you choose TIA Singida Campus.
The Campus is strategically located at the Central Zone Tanzania for easy access from all corners of the country. It is passable throughout the year as it is covered by highways from Dar esa Saalam via Morogoro then Dodoma to Singida; from Mbeya via Iringa then Dodoma to Singida; from Dodoma to Singida; from Kigoma via Tabora to Singida; from Mwanza via Shinyanga to Singida, from Tanga via Kilimanjaro then Arusha and Manyara to Singida. It is the only place in the country where anyone from any corner of this country can easily access. Students are well trained to become competent professionals in both public and private entities. The Campus offers Entrepreneurship trainings that prepare students for self employment initiatives. Students normally have opportunities for fieldwork attachment in various institutions and industries for practicing. Moreover, study tours outside the Campus and Lectures by visiting Professionals and Practitioners in respective fields of study make students more enthusiastic in studying and mastery of the subject. TIA Singida Campus is well treasured with adequate lecturers of diverse discipline with very high commitment in teaching and mentorship. The Campus is well equipped with modern teaching facilities and infrastructure, beautiful Hostels for both male and female students, nice games and sport grounds (football, basketball, volleyball and netball), availability of easier access to private transport. The Campus Management believes in good governance. The transparency of leaders and their spirit of listening and willingness to help have always brought about the harmony and peace that to the large extent guarantees comfortable learning environment to students. There is so much more that I could tell you about the Campus but it suffices to tell you that TIA Singida Campus is your dream achiever. The Campus also offers short courses and consultancies to different stakeholders in the public and private sectors. Moreover TIA Singida Campus is the Centre for Professional Boards Examinations – CPA (T) and CPSP thus, the Campus normally conduct Review Classes to the candidates. Note that, most of the information including the courses we offer and entry requirements are available at our website. I hope you will give careful thought and Choice to study with us.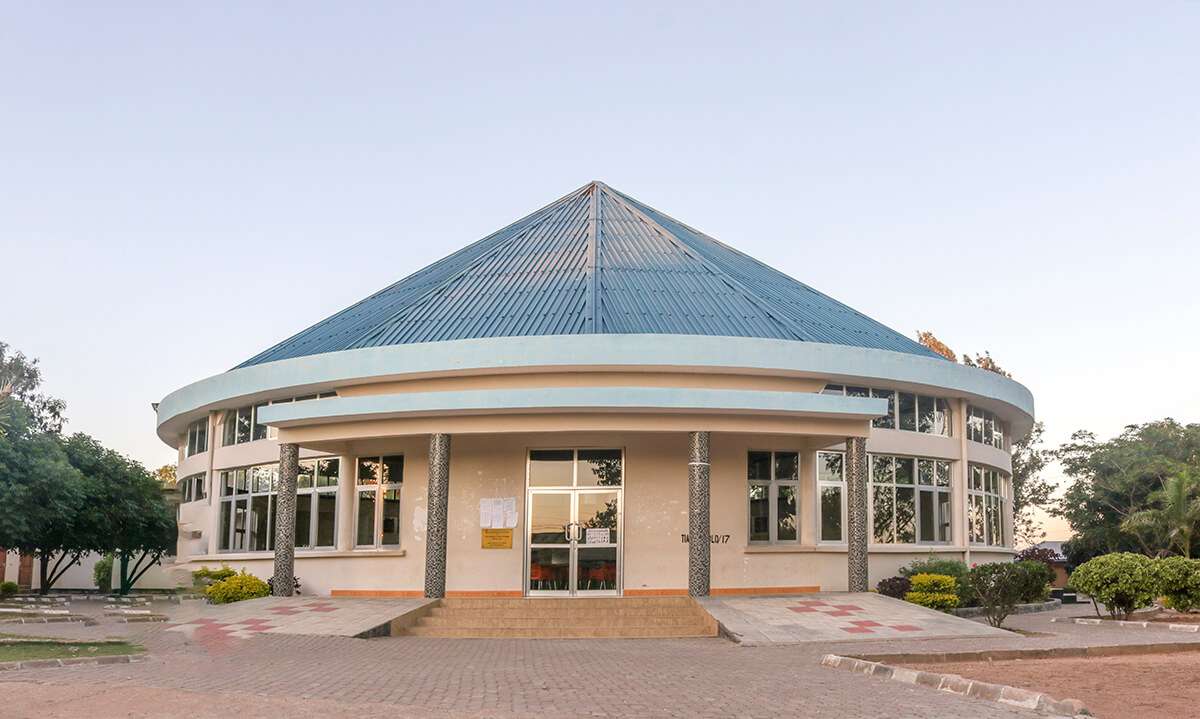 Singida Campus – Msonge Lecture Theatre
One of the TIA Modern lecture theares in Singida Campus available in Singida Region in Tanzania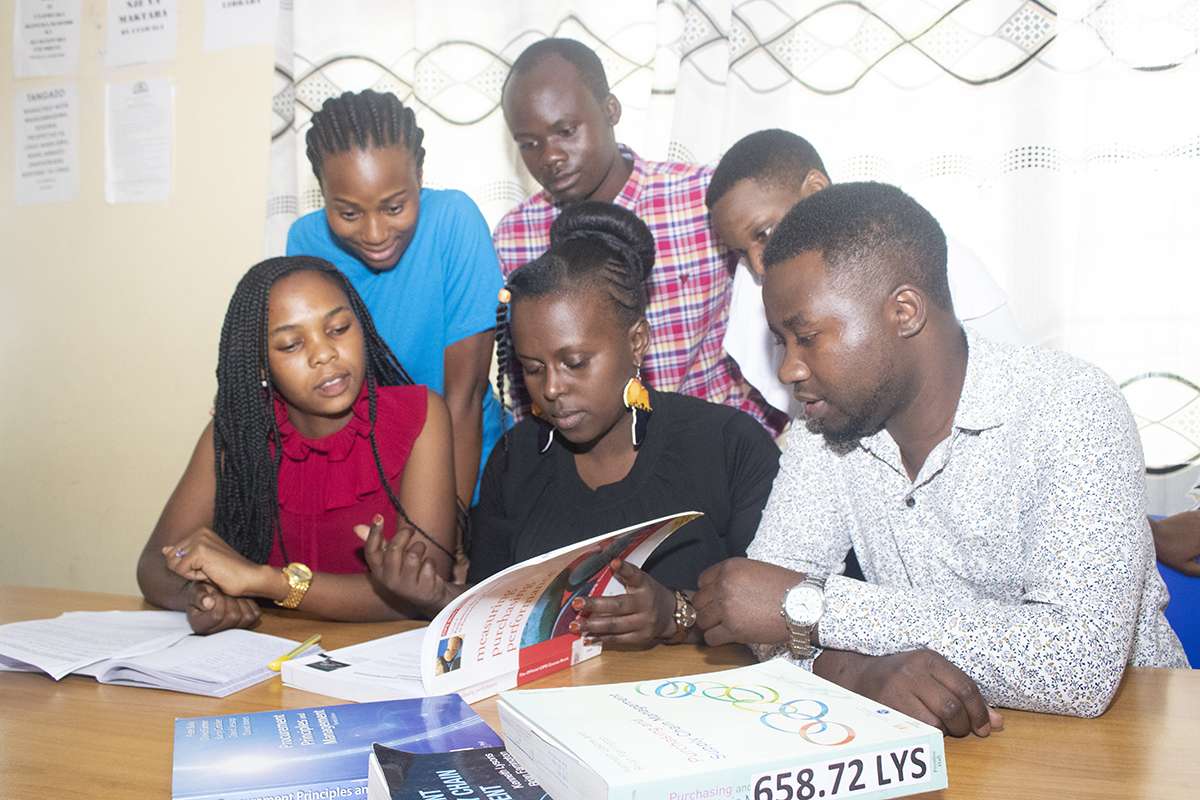 Singida Campus Students following Madam Eliachi guidance on one of the books available in the TIA – Singida Campus
Contacts
Located along Sepuka Road
Postal Address:P. O. Box 388, Singida.
Telephone:+255 026 2502125
Fax:+255 026 2502844
E-mail: tiasingida@tia.ac.tz