TIA Mtwara is one the six campuses of Tanzania Institute Accountancy which was officially established 1982. At its establishment, it had a total of 15 students with 3 staffs. Currently, it has over 540 students with 27 staffs. Initially the campus was aimed at providing the three southern zonal regions which are Mtwara, Lindi and Ruvuma. Hence Mtwara Campus has been a stepping stone for southern regions people to join to higher studies. In the mean time, TIAMtwara is not only serving the southern regions but all regions in Tanzania. It has students coming from almost every regions in Tanzania.
TIA Mtwara campus is locate at the Southern part of Tanzania, in Mtwara region, at the MjimwemaMikindaniarea, nearwith an old Swahili port that was a centre of trade in southern Tanzania during the eighteenth and nineteenth centuries. The original inhabitants (the Makonde people) were joined around the ninth Century AD by Arab trader market, pick a Bodaboda and ask the driver to bring you to "TIA MTWARA"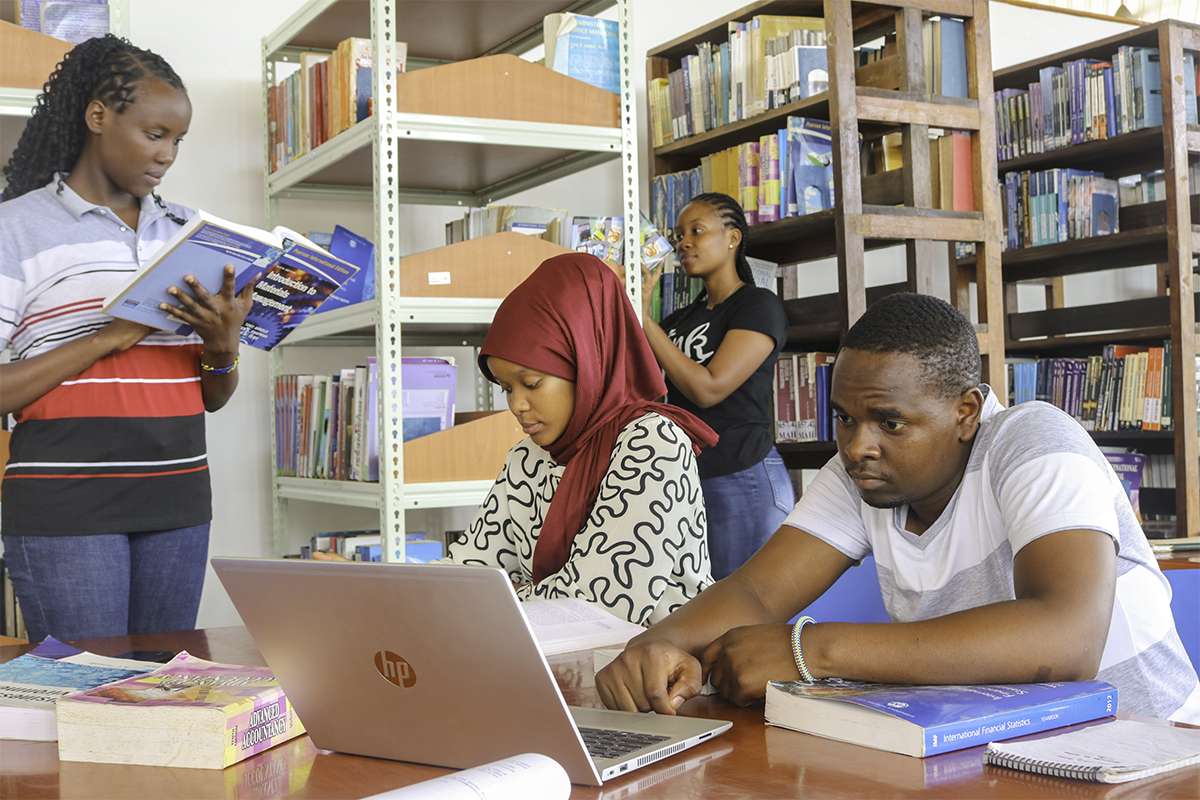 TIA – Students exploring books while other browsing useful information  from the internet as found in Mtwara Campus
January 6, 2021
Contacts
Located at Saba-Saba Ground
Postal Address: P. O. Box 169, Mtwara.
Telephone: +255 23 2333948
Fax: +255 23 2333948